Courtesy visit of H.E. Honorary Consul of Timor-Leste to Libanon to TradeInvest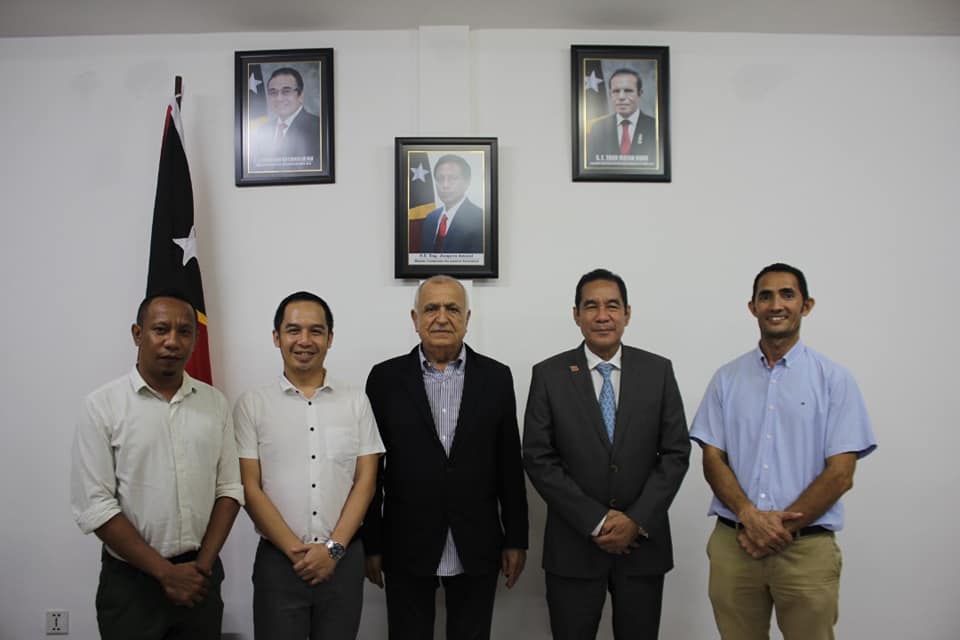 DILI, 28TH OF JANUARY 2022:
Executive Director of the Investment and Export Promotion Agency (TradeInvest Timor-Leste) Eng. Arcanjo da Silva welcomed the visit of H.E. Honorary Consul, Mr Joseph Issa at the office of TradeInvest Timor-Leste, Kolmera Díli.
The objective of the said meeting is to provide an update on the preparatory work of the TradeInvest toward the plan to organize a Business Forum focusing to promote the non-petroleum sector in Dubai and discuss the economic development through the attraction of private investment, as Mr Joseph Issa currently also assigned as the General Commissioner of Timor-Leste Pavilliaun in the Expo 2020 Dubai.
On that occasion, the Executive Director Eng. Arcanjo da Silva was honoured and very grateful for the courtesy visit.