INCENTIVES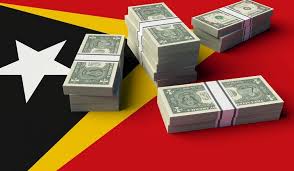 With some highly attractive incentives for investors, Timor-Leste presents an excellent opportunity for foreign investors. A range of investors have already taken advantage of these benefits including Heineken that established a production plant in Timor-Leste in 2016.
The following incentives apply in Timor-Leste for any investment likely to contribute to the socio-economic development of the country:
| Working Visas | Min 5 for qualified foreign workers |
| --- | --- |
| State Property Leases | Max 50 years (renewable to 100 years) for investment project |
| Zone Special Benefits | 3 special zones (A Dili, B Outside Dili, C Atauro, Oe-Cusse) |
| Tax Benefits | Up to 100% income tax exemption for qualified investors |
| Customs Benefits | Up to 100% exemption custom duties on capital goods & equipment |
| Application Timeframe | Max 12 working days for technical opinion (TradeInvest facilitated) |
| Benefit Documents | Declaration of Benefits (issued TradeInvest) |
| Period of Validity | Max 1 year to start investment project before being revoked |
| Incentive Period | Dili (5 years), Outside Dili (8 years), Atauro/Oecusse (10 years) |
Source: TradeInvest, Timor-Leste (TITL)
Applications for incentives are made through TradeInvest Timor-Leste, directly or through a legal representative. Information required includes a completed application form, personal identification documents, commercial registration certificates, visa documents and a business plan.
The application process typically takes a maximum of 18 working days including technical assessments by various government departments which are facilitated by TradeInvest. Following the using of the Declaration of Benefits the company has 12 months to start work on the investment project.
For more details on Timor-Leste investment incentives download TradeInvest's factsheet:

 Factsheet Investment Incentives