FOREIGN BUYERS
The export market in Timor-Leste is growing in a range of sectors specifically agriculture, tourism, fisheries and processing industries. The current top export commodities (excluding petroleum) from Timor-Leste and the main destination countries are shown below: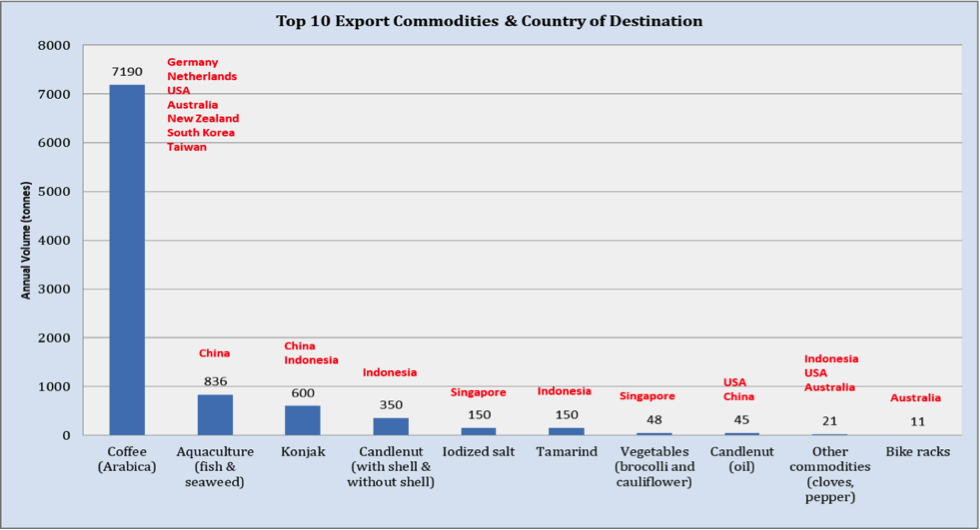 Most exporters are small and medium enterprises. Agriculture and fisheries are seen as the key sector for economic growth. The coffee industry, in particular, has established itself as a niche provider of high value and quality products.
TradeInvest can assist foreign buyers by:
• Facilitating the connection between foreign buyers and domestic companies
• Providing government regulatory framework (trade related information)
• Facilitating to get the documentation right (export & import procedures & documentation)
• Organizing business matching
Export Domestic Companies
There are a small but growing number of exporters in Timor-Leste across a range of sectors including agriculture, tourism, and processing industry. Main exporters in Timor-Leste with contact details are listed below: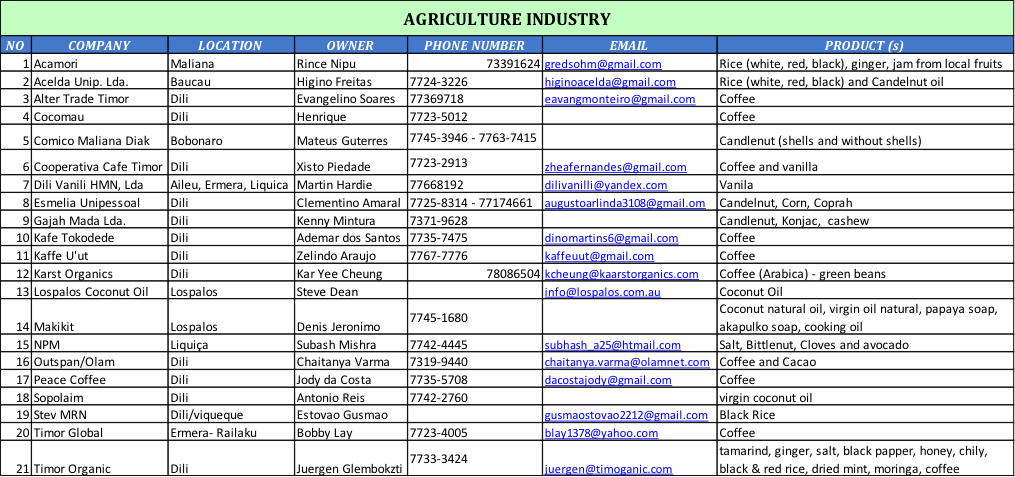 Investors and buyers are invited to contact the businesses directly or through TradeInvest who can facilitate introductions.
Please address your export related enquiries to TradeInvest at dpe@investtimor-leste.com.