SPECIAL ECONOMIC ZONES
There are two special economic zones in Timor-Leste, Oecusse and Atauro that are managed through ZEESM (Special Social Market Economic Zone), a national development programme used to implement innovative governmental policy. Oecusse is a coastal enclave in the western part of the island of Timor and Atauro Island is 36kms to the north of Dili.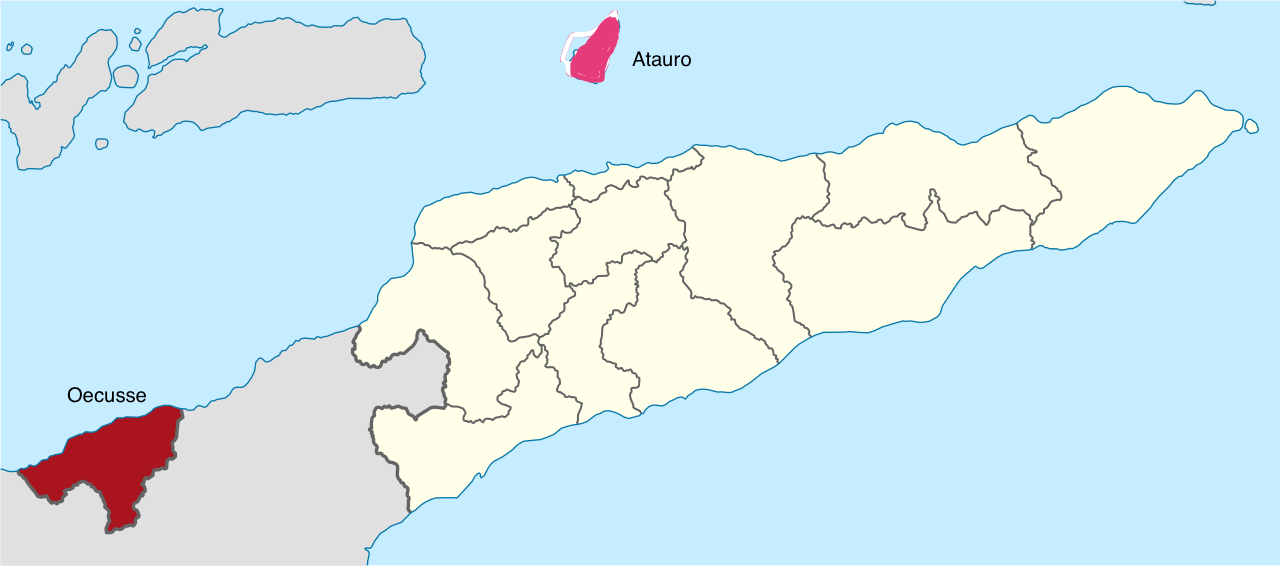 Oecusse
Oecusse-Ambeno, a coastal enclave in the western part of the island of Timor. With a population of 70,000, large scale infrastructure development and building construction is underway including bridges, irrigation dam, a port and international airport. There are daily flights to Oecusse from Dili and a government funded ferry operates twice a week from Dili.
Atauro
In 2021, the council ministers of Timor-Leste approved Atauro island as next special municipality and its final approval is waiting from both Parliaments and President.
Atauro island is an exciting new eco-tourism destination with rugged mountains, forests and grassy slopes, the coastline varies from overhanging cliffs to the most sublime beaches. The Island is surrounded by reefs rich in marine life and crystal clear turquoise waters. Access to the island is by boat (ferries, charter boats) and there is a small airstrip.
A key incentive for investors in Oecusse and Atauro is the 10 year exemption of income, sales and service tax for investments which meet certain criteria. This period ranges from 5 to 8 years for other parts of the country.
More information on investment opportunities in Oecusse and Atauro can be obtained from ZEESM (https://www.zeesm.tl/en/contact/)