TradeInvest held a Technical Work Coordination Meeting with UNDP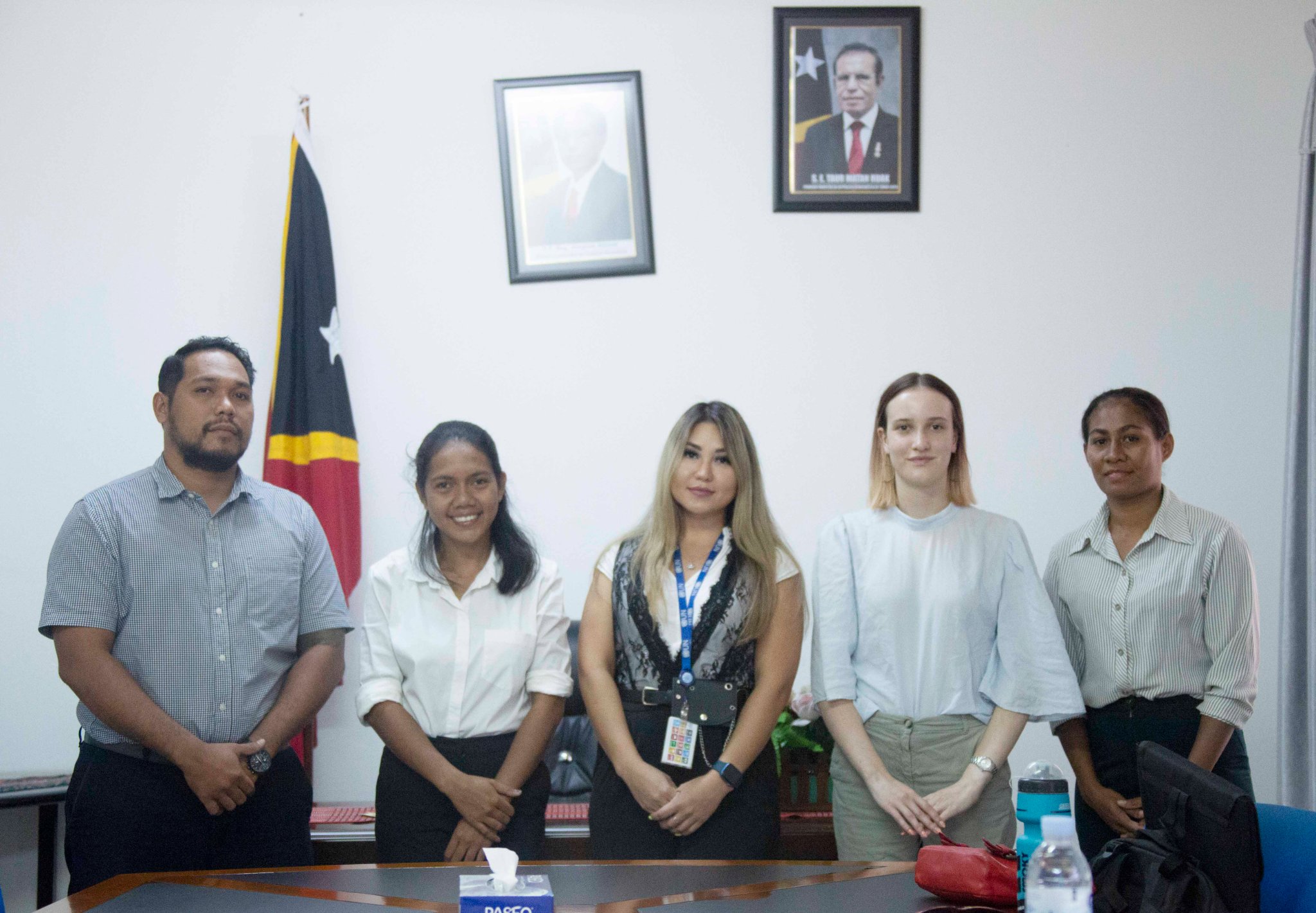 Dili, 12th July 2022- Investment and Export Promotion Agency, I.P. (TradeInvest Timor-Leste) through the Directorate of Export Promotion (DPE) team led by the Manager DPE, Mr. Duilio Marino Gusmao on Monday, (11/07/2022) held a technical work coordination meeting with the Private Sector Partnership Associate United Nations Development Programme (UNDP), Ms. Indira Khapizova and the team at the TradeInvest meeting room, Dili.
The objective of the meeting was to request to TradeInvest through the Directorate of Promotion of Export to provide a list of companies doing business in all sectors, in order to facilitate the ongoing work of the UNDP to do maping of small and medium enterprises in Timor-Leste.
During the meeting, Mr. Duilio Marino informed the main function and role of the TradeInvest Agency of Timor-Leste is to promote and facilitate, so that the DPE could provide a list of companies that is also a DPE clients to UNDP.
In addition, the Manager of Dulio also explained the role of the DPE which has been undertaking the facilitation programme for the private sector and the exporters in Timor-Leste.