TradeInvest Participated in Integrated IT System meeting to Facilitate Comercial Activities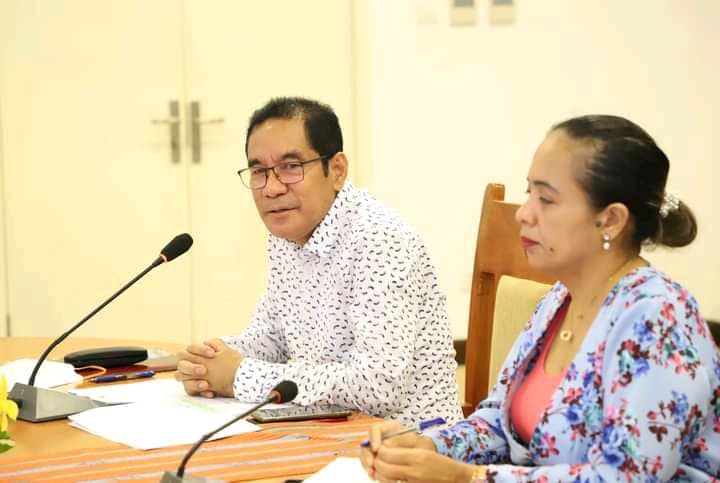 04TH OF JANUARY 2022
TradeInvest Timor-Leste participated in the Information and Technology Integrated System meeting to facilitate the commercial activity organized by the Minister of Foreign Affairs and Cooperation through the Directorate General of ASEAN Affairs (DGAA).
Timor-Leste has progressed in the area of information and technology through line of Ministries and various Government Agencies to meet the requirements of ASEAN and WTO agreement ( ASEAN Single Window and TFA) to facilitate commercial activity in Timor-Leste. The institutions are required to use the Integrated information and technology, inter-operable Single Window through One Entry Point.
TradeInvest Timor-Leste has been invited by MNEC through DGAA to make a presentation and quick demonstration on the system that has been used and the process that will soon establish in the TradeInvest Timor-Leste.
During the meeting, TradeInvest Timor-Leste presented the material with the topic of Investment Tracking System, Asycuda World System, Digital Export Guide, Export Promotion Digital Mapping. The presentation was presented by the Director of Investment Promotion of TradeInvest Timor-Leste, Mr Ezaquiel Babo, on behalf of the Executive Director.