The Executive Diretor of TradeInvest Received a Courtesy Visit from H.E. Ambassador of Brazil to Timor-Leste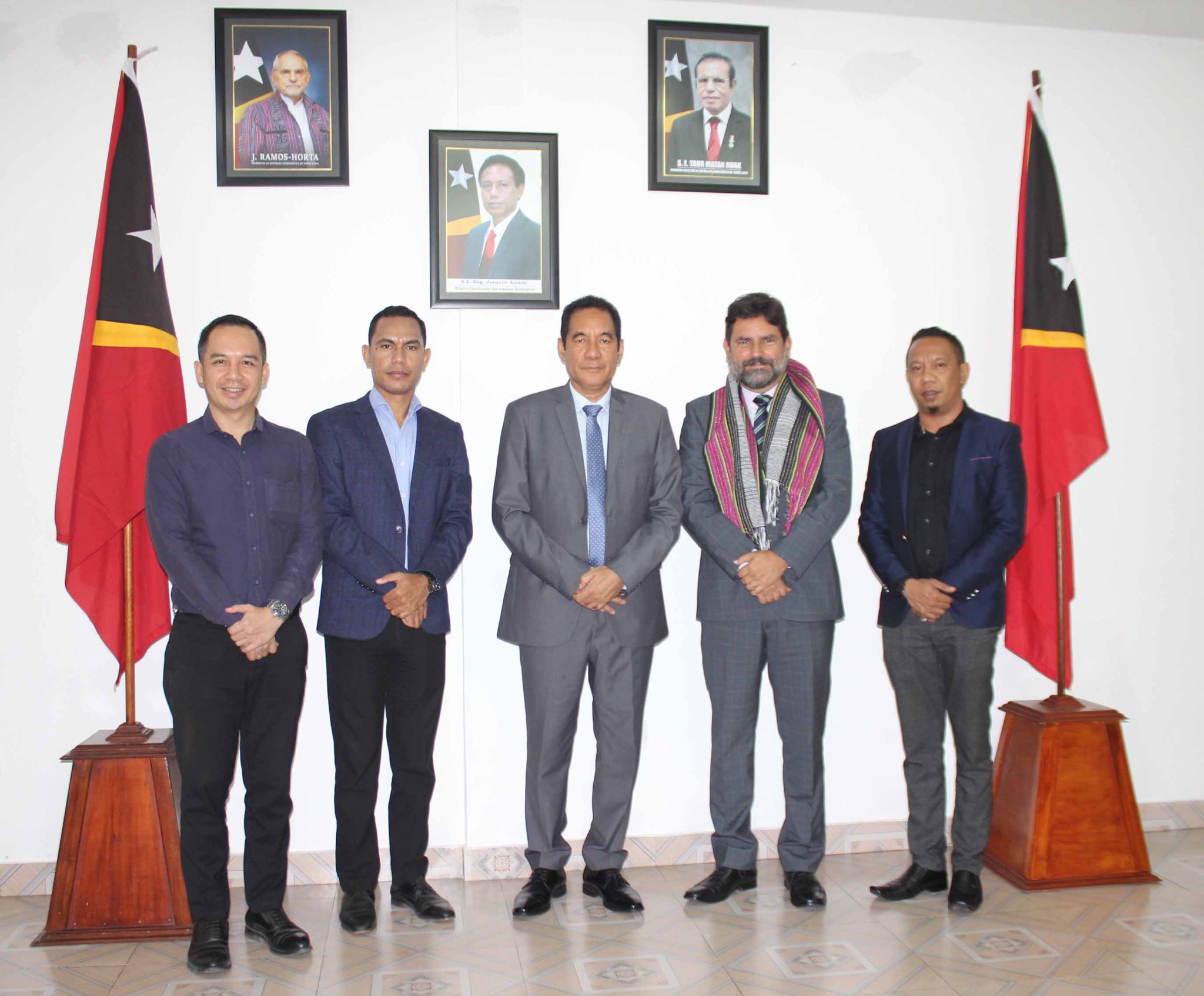 Dili, 02 August 2022 - The Executive Director of the Investment and Export Promotion Agency, I.P (TradeInvest Timor-Leste) Eng. Arcanjo da Silva accompanied by the Director of Investment Promotion, Mr. Ezaquiel Babo, the Director of Export Promotion, Mr. Decio Ribeiro Sarmento and the Director of External Relation and Marketing, Mr. Roberto Lai, received a courtesy visit of H.E. Ambassador of Brazil to Timor-Leste, Mr. Mauricio Medeiros de Assis.
During the courtesy meeting, the Executive Director Eng. Arcanjo da Silva and the team disseminated information about investment opportunities in Timor-Leste, linked to Private Investment Law No. 15/2017 and Government Decree No. 2/2018 on private investment regulations and procedures.
There was discussion about ideas and information about the opportunities that both countries (2) could explore to increase the investment and trade.
The Brazilian diplomat also expressed his gratitude, because the TradeInvest Agency of Timor-Leste has accepted his request to meet and has shared key information so that both parties can collaborate and work together in the future to contribute to the diversification of the economy in Timor-Leste.
At this opportunity, the Executive Director, Eng. Arcanjo da Silva, felt honored and very grateful for the visit.